Night Train Red Dust: Poems of the Iron Range
by Sheila Packa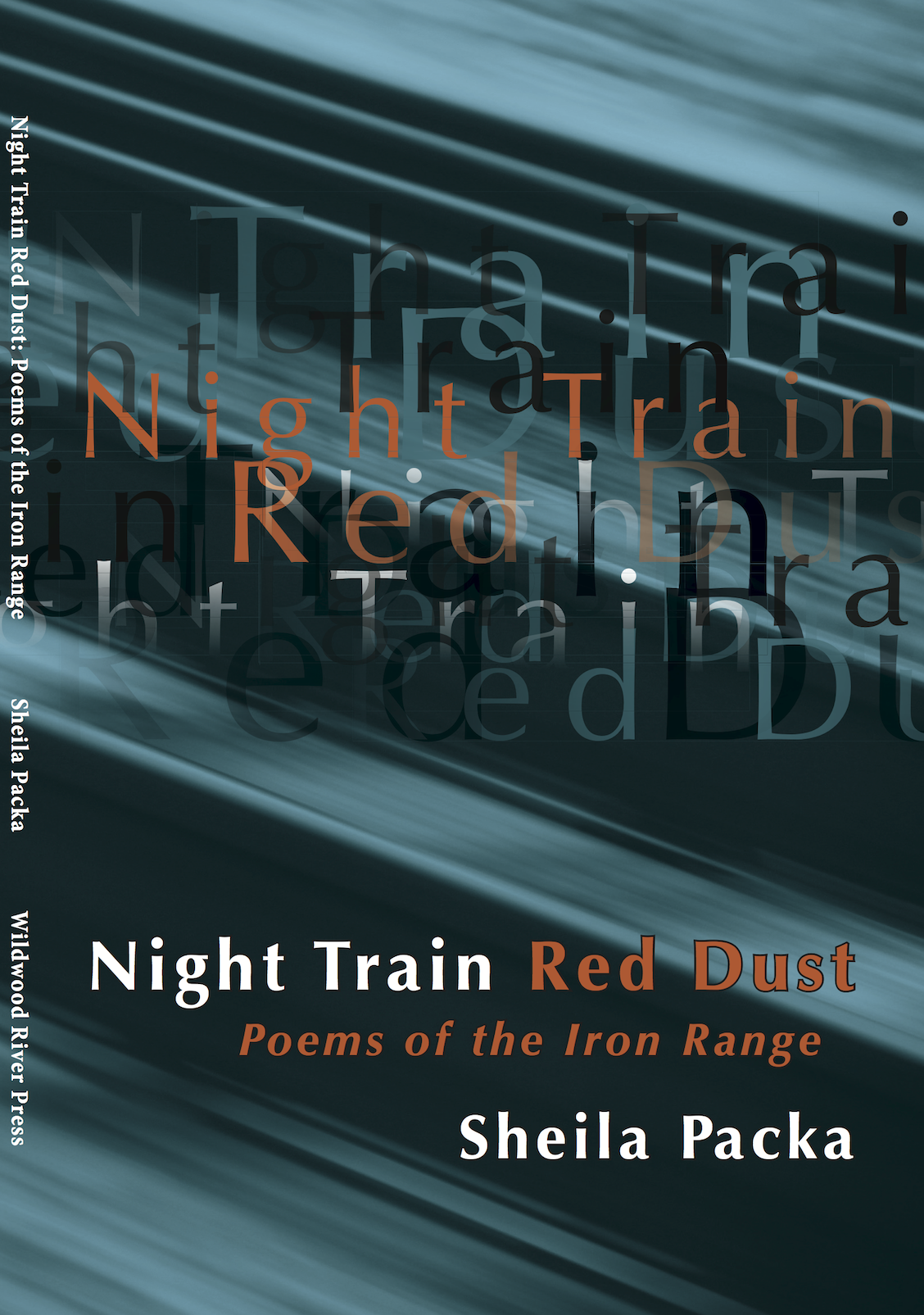 Wildwood River Press announces a new book of poems: Night Train Red Dust: Poems of the Iron Range by Sheila Packa.
These poems are about the Iron Range in Minnesota, the Vermilion Trail, and they are stories of travel and derailment about mining, radical politics, unionizing, accordion music and strong women. The book brings together history, geology and the community of people with iron in their veins.
Sheila Packa, the granddaughter of Finnish immigrants, grew up near Biwabik on the Iron Range. She has three books of poems and has edited an anthology of seventy-five Lake Superior regional writers. She has been a recipient of two Loft McKnight Fellowships, one in poetry and one in prose. She has also received fellowships and funding support for projects from the Arrowhead Regional Arts Council. She served as Duluth's Poet Laureate 2010-2012. More information is available at sheilapacka.com.
"I excavate these words from a vein of iron…." these poems are "test drills and core samples" — a weave of memory, archive, dream, song, story — drawn from the history and people of the Iron Range of northeastern Minnesota. These pages sound the whistles and roar of the mines, the dust in the lungs, the dangerous crossings into a new language, the accordion's breath. Culled from violence and tenderness, bone and ash, ore and light, they map a place, a time, a journey through love" --Pamela Mittlefehldt, PhD and co-editor The Heart of All That Is: Reflections on Home Holy Cow! Press
Available in bookstores. ISBN 978-0-9843777-7-0 Distributor: Ingram $15
To purchase Night Train Red Dust: bookshop.org
For more information about the book, see Sheila's blog